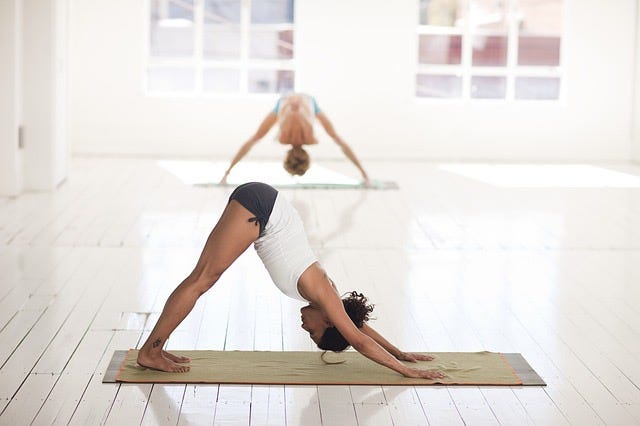 A Warm Welcome to Online-Yoga School!
Straight-from-the-heart and top-quality Yoga, Meditation and Ayurveda classes.
Find yourself by finding your center with these online exercises, accessible from anywhere in the world.
Experience our community and connect with wonderful people to practice Yoga together. Personalized lessons and professional support on your journey to self-discovery.
Exciting guest posts relating to Yoga, Meditation, Ayurveda and sustainability.

Classes are available in German and English.
Fair Pricing – Our pricing strategy is tailored specifically to the country you are located in.
All you need is a yoga mat, a quiet place as well as a computer, I-pad or a cell phone with internet access.
Online – Classes in Yoga, Meditation & Ayurveda
Online-Courses
Here you can find a list of all current Yoga and Meditation classes, including dates and pricing, as well as amazing additional offers, all surrounding the topics of Yoga, Meditation and Ayurveda. Choose the right online class for you!
Join Us – It's Easy!
Register with www.zoom.us and create a Zoom account.
Two hours prior to your yoga class you will receive an access code to access your training room. It will be opened approx. 10 – 15 minutes before the class begins.
Submit Your questions here Or Sign up for our NEWSletter!